E-safety with your children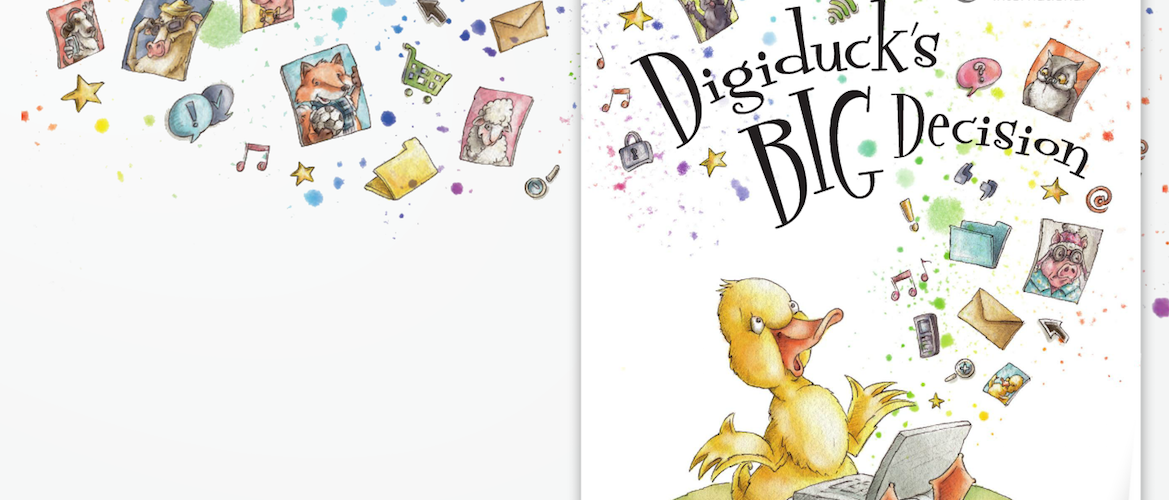 Digiduck: An educational, e-safety story app
Digiduck's Big Decision has been created to help parents of children of 3-7 years of age how to be a good friend online. The narrated story is available as a free app for Apple iPad or Google Android tablets (not phones). Click or tap on the picture for links and further information.
The story is also available from Childnet as a printable pdf document. Click or tap here to view it.
Hector's World
Hector's World is a series of six animated cartoons that tell the story of Hector Protector, a dolphin, and his underwater friends as they learn about the online world. Originally developed in New Zealand, CEOP* hosts the online videos in the UK. Kenmore Park Infant and Nursery School use Hector's World in our e-safety teaching.
Episode 1 ('Details, Details…') is the Hector's World pilot episode, which offers an introduction to the characters and the setting for the stories with important e-safety points. Episodes 2-5 continue the development of important online safety themes, particularly around personal information online.
Click or tap on the picture for links to the videos on the CEOP Thinkuknow website.
*CEOP is the Child Exploitation and Online Protection Command, part of the National Crime Agency. CEOP works with child protection partners across the UK and overseas to identify the main threats to children and coordinates activity against these threats to bring offenders to account.. Thinkuknow is the CEOP educational website.