Online Safety Guides for Parents & Carers

For latest online safety guides visit National Online Safety Guide for Parents & Carers.
Safeguarding Resources and Information for Parents
The NSPCC Schools Service offer a range of resources to support parents in keeping their children safe.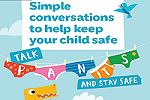 Click to view the Talk PANTS video
Talk PANTS
A simple conversation to help keep your children safe from sexual abuse without using scary words.
Parents can visit nspcc.org.uk/pants for downloadable guides, a song and a game to help adults and children talk PANTS.
Share Aware
Creating a family agreement is a great way to start talking about online safety. Having regular conversations about what your child is doing online – just like you would their day at school – is the best way to keep them safe.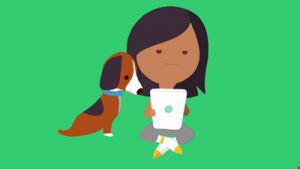 Click to view Share Aware Video
Share Aware, is NSPCC's online safety campaign. It is a great resource to help parents keep their children safe on social networks, apps and games. Visit nspcc.org.uk/shareware for more.
Online Safety Guide link to the social networks your kids use – Net Aware
Net Aware is an online tool that informs parents about the most popular sites, apps and games that children use.
Parents can also sign up to NSPCC and O2 six weekly ICE Breaker emails, which are packed with advice and tools to help them talk to their children about staying safe online.